There is no reason to retreat in the colder months in Albury Wodonga. Discover stunning nature, striking cultural displays and a range of local shopping to fill your days.
Suggestions for how to spend 1-2 hours in Albury Wodonga
The architectural design of the Hyphen – Wodonga Library Gallery building will have you stopping and wondering what is inside. Downstairs you will find a modern library facility and a gift shop with local handmade crafts. Head up the spiral staircase to find three gallery spaces, including an interactive space that introduces sensory elements to the exhibitions for all ages. 
Whether you want to add to your own collection or find a special gift, there is a shop to explore. Find a massive range of local and international produce and beautiful kitchenware at The Essential Ingredient. Pop into Zienert & Co for boutique women's fashion, and if a traditional large-scale shopping experience is what you're chasing, pay a visit to Myer Centrepoint.
Make sure to pack your fishing gear and try your luck hooking a Murray Cod. Cast off from the shores of Lake Hume or set yourself up on the banks of the Murray River in Noreuil park just minutes from Albury's CBD.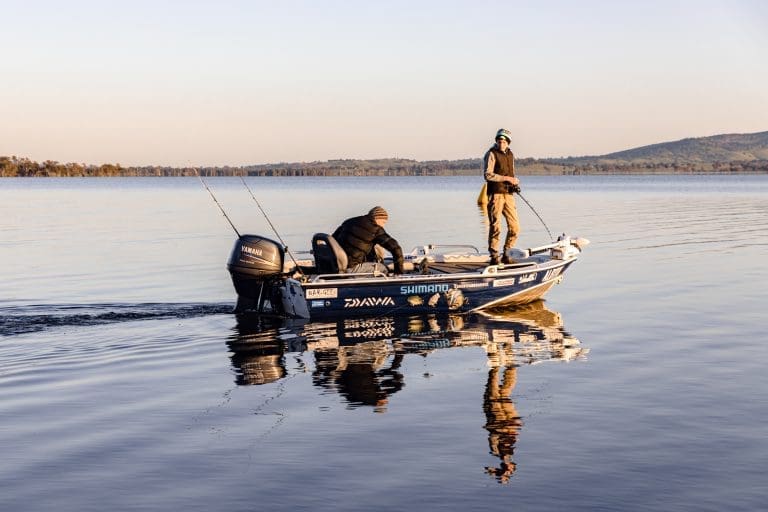 Spend a full day in Albury Wodonga

Morning 
Wake up early with a dose of caffeine from Mr Benedict before making your way to one of Albury Wodonga's many lookouts to watch the morning mist fade as a winter sun rises over the mountain peaks. Once you have taken in all the natural beauty, head to Gateway Village for the beauty of another kind. Here you can discover the richness and diversity of local contemporary Aboriginal art at Burraja Gallery and visit an artist in residence before taking a stroll along the banks of the Murray River.
Lunch 
While you're at Gateway Village stop in and have lunch at La Maison Restaurant, a place where the historic architecture is blended with cuisine inspired by local seasonal produce and a welcoming atmosphere.  
Afternoon 
Spend your afternoon wandering through Wonga Wetlands, an intriguing ecosystem of lagoons and billabongs, home to a variety of wildlife, century-old red gums and an Indigenous scar tree. In winter the wetlands will be full and you'll find pelicans and swans out enjoying the higher water level. This is an amazing place to enjoy nature at a slower pace.
Finish your winter's day with a warming whiskey or mulled wine by the fire at Two Fingers Bar.
For more inspiration on what to see and do while in Albury Wodonga check out our latest stories here.