Holding over 100 major business and recreational events each year, Albury Wodonga has significant experience as a host destination.
Whether it's an association or corporate conference for 1000 delegates, travel expo, major brand or product launch, we've done it all! Hear from host and event organisers who have rated our service as second to none and stay up to date with our latest business event news.
A few of those who have chosen us as their host destination include: 
DabbleCon 2023
NSW Secondary Deputy Principals' Association Annual Conference 2023
Parks & Leisure Australia (ACT/NSW) Conference 2023
Murray Darling Association 78th Annual Conference 2022
Institute of Forestry Association Symposium 2022
NSW Public Libraries Association 2022
Inland Rail Conference 2021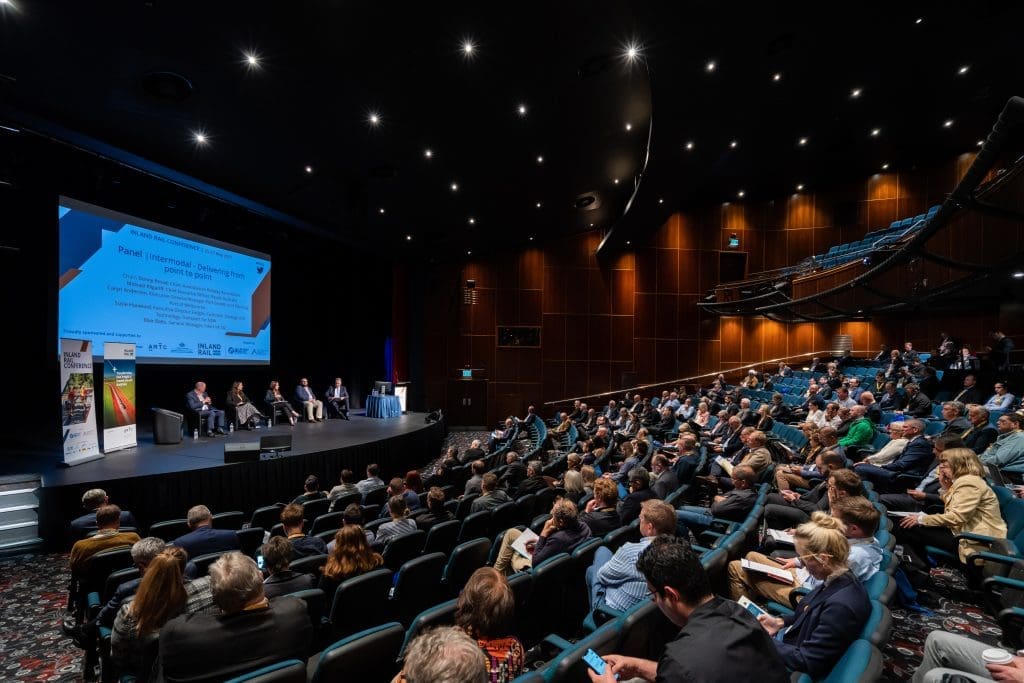 Inland Rail Conference 25 -26 May 2021, Albury Entertainment Centre
Hear what previous organisers have to say about hosting their events in Albury Wodonga.
"Albury Wodonga is the ideal destination for hosting business events and conferences, thanks to its strategic location between Sydney and Melbourne. It's extremely accessible and the area offers an array of versatile venues, from the breathtaking cinema to scenic riverside and hilltop spots. Beyond the facilities, its beauty and culture provide unlimited and unique team-building opportunities. We also found Albury Wodonga very competitively priced, which meant we were able to get so much more out of our event than we would have, had we hosted it in a major capital city. It made it a cost-effective choice for our business. In short, Albury Wodonga offers the perfect blend of accessibility, versatility, and affordability."
"RSL NSW has held its Annual State Congress in Albury for the last few years. This is the largest gathering of veterans in the state and possibly country. Given many of our members have specific needs, all support staff have been professional and helpful during planning and flexible to our requests as the event unfolded. The support we have received from both venues and the staff of council have been fantastic, not to mention the various businesses which have shown our members the best of country hospitality. I would encourage organisations to consider Albury Wodonga as a wonderful regional location for their next event."