As the air becomes crisper and the leaves change their colour this is a great time of year to wind through nature and experience the symphony of autumn in Albury Wodonga. 
Suggestions for how to spend 1-2 hours in Albury Wodonga
Get out and explore some of Albury Wodonga's 90 kms of track and trails by bike. Hire an e-bike from Eating Travel and set out on the Wagirra trail, taking in the hues of orange and brown that colour the tree canopies along the way.
Discover the richness and diversity of local contemporary Aboriginal art at Burraja Gallery, visit an artist in residence and take a stroll along the banks of the Murray River all in one place at Gateway Village. Why not stop for lunch at La Maison Restaurant while you're here.
The Albury Botanic Gardens are stunning in autumn. Take a stroll along the pathways taking in the garden's beauty as the colours change. Pack yourself a picnic or pick up some delicious takeaway on your way and make the most of your visit here.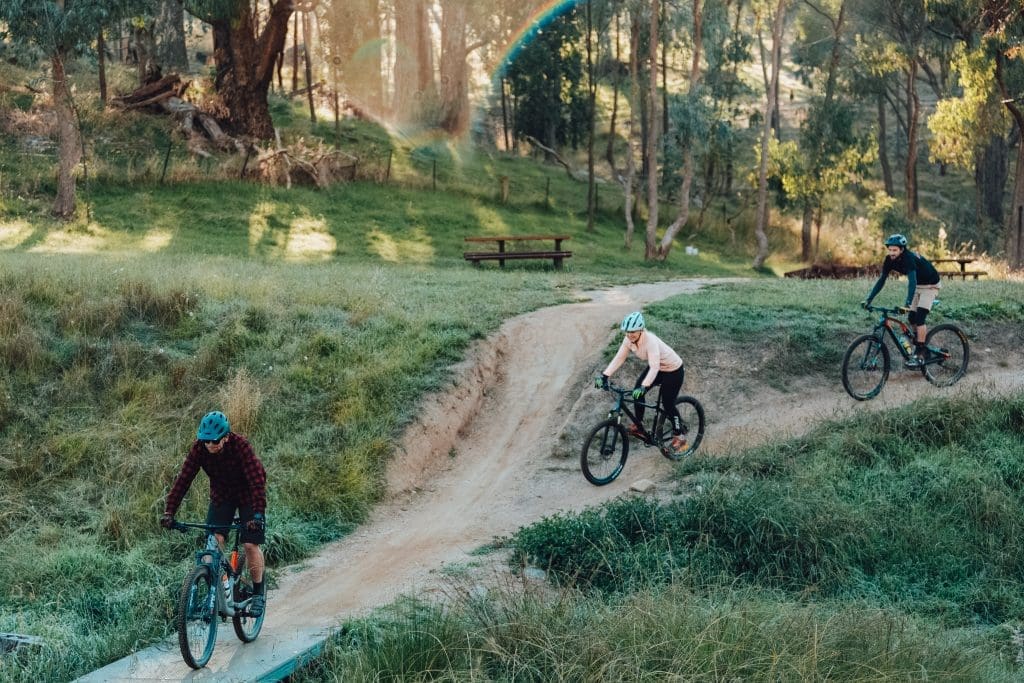 Spend a full day in Albury Wodonga

Morning 
Grab yourself some breakfast or a coffee at the River Deck Café, located in a very special spot on the banks of the Murray River at Noreuil Park. Once you've had your morning treat, take a stroll under the canopies of the autumn trees. Follow the river north to the Yindyamarra Sculpture Walk, a stunning collection of sculptures by local indigenous artists that tell the story of their history and culture.
Lunch 
Find modern casual dining with an emphasis on fresh seasonal ingredients at Canvas. Grab a table on the terrace under the stunning vine canopy to enjoy the fresh autumn air and views of QEII square while you dine.
Afternoon 
After a delicious lunch head into the Murray Art Museum Albury (MAMA) next door for a dose of contemporary art. MAMA is the region's most significant art museum, known for its innovative, original exhibitions featuring local, national, and international artists. When you've finished taking in the three gallery spaces head into their shop to find a unique, locally made piece for yourself or to gift to someone special.
Finish the day with a glass or two of wine at Level One Wine Bar & Restaurant just down the road.
For more inspiration on what to see and do while in Albury Wodonga check out our latest stories here.