With four very distinct seasons, it's easy to experience something new in Albury Wodonga year-round. Each season, our team of local specialists will provide six very unique and local experiences.
Whether you're escaping on your own or enjoy being surrounded by family and friends, we'll help you experience life as a local and make sure you don't miss a thing.
Relax and reconnect
Christmas holidays are the prime time to get away from everyday life and experience something new. Make the most of this wind-down time and get family and friends together. Chill out on the foreshore of the Murray River, Australia's single longest river, at Noreuil Park or Gateway Island Parklands. In these beautiful natural settings, you'll find arts, culture, indigenous history and fresh regional produce to tantalise your tastebuds.
If you're looking to enjoy Christmas lunch without the hassle, a selection of our local eateries are looking forward to hosting your family for Christmas. Then hit the shops to look for a Boxing Day bargain, escape the city and go berry picking or linger a little longer with a night of family fun and fireworks to ring in the New Year.
Escape the Heat
There's nothing like an Aussie summer and with Albury Wodonga's average summer temperature sitting between 29 and 32 degrees, there's still plenty to see, do and enjoy. When the weather heats up, go for a dip in Lake Hume, visit Wodonga Ice-Skating or seek the AC at many of our Arts & Cultural attractions.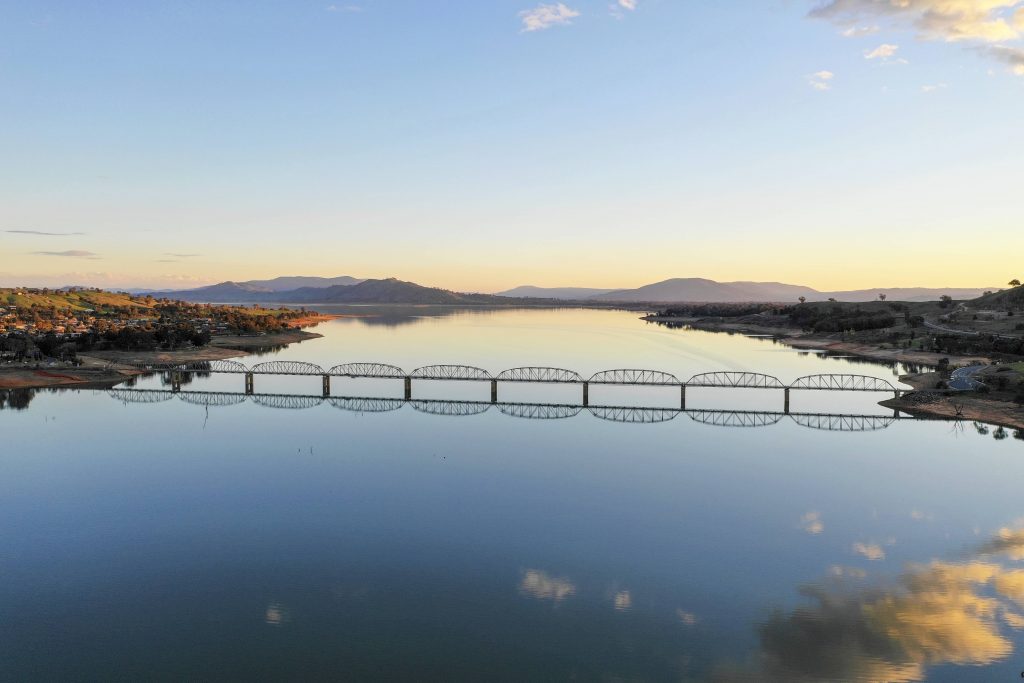 Feast then fitness
Kick-start your new-year fitness regime by exploring our 90 kilometres of tracks and trails. Enjoy our mountain biking trails or get involved in these community events, where fun and fitness is the name of the game.
City2City | Sunday, 16th February 2020
Lake Hume Cycle Challenge | Saturday, 22 February 2020
Albury and Willow Parkruns | Every Saturday from 8 am
Pump up the adrenaline
Craving a little excitement? Tick off your bucket list on the Border with a range of guided and hosted adventures or choose your own adventure in the hills.
Guided or hosted adventures
– Hone your skills or learn to wakeboard, water-ski or kneeboard with Adventure Ski
– Experience the ultimate thrill with 50 seconds of exhilarating freefall with Skydive Albury
– Feel the wind in your hair on the back of a Harley
– Rock climb, abseil or go caving in the surrounding high country
–Paraglide over the surrounding high country
–Canoe or raft the Murray River
– Check out the 2019 Victorian speedway titles and 2020 Aussie Speedway Titles
– Learn to fly or take in a bird's-eye view over Lake Hume and Albury Wodonga with Helifly and Forest Air Helicopters
Self-guided adventures
– Put your muscles to the test and climb the Albury Quarry
– Satisfy your hunger for height and speed on the Nail Can Hill mountain bike tracks
Float away
Floating down the Murray River on Australia Day has become somewhat of a tradition with the locals. You'll need to get down to Noreuil Park early to grab that perfect spot. The Murray River in Albury Wodonga is fast-moving. Never swim alone and always play it safe by the water.
History, Whisky and Wine
Discover one of Albury Wodonga's bespoke experiences when you combine History, Whisky and Wine. Start at Australia's largest and longest operating migrant reception and training centre, (1947-1971) Bonegilla Migrant Experience. Here you'll find the stories and experiences of post-war migrants and their families' contribution to the formation of Australia's multicultural society come to life.
Then enjoy a tasting at our very own boutique Posh Plonk winery overlooking the stunning Lake Hume. The Posh Plonk Cellar Door Experience allows you to be immersed in the vineyard, all while taking in the sheer beauty of this waterfront estate and all this stunning region has to offer.
A short drive further afield, and you can explore the transformed Corowa Whisky and Chocolate Factory. Tour the factory and see how their passionate team are continually enhancing this grand building and its grounds. Be sure to pick up some local whisky and make a giant chocolate freckle before heading to your next stop.
Across the bridge and into Rutherglen you'll find the famous Parkers Pies and a plethora of cellar doors and restaurants waiting to be discovered.
With its impressive collection of shop articles, furniture, household goods and machinery, one final stop at the Jindera Pioneer Museum is in order on the short journey home. Then meander the banks of the mighty Murray River along the Yindyamarra Sculpture Trail, for a perfect end to a perfect day.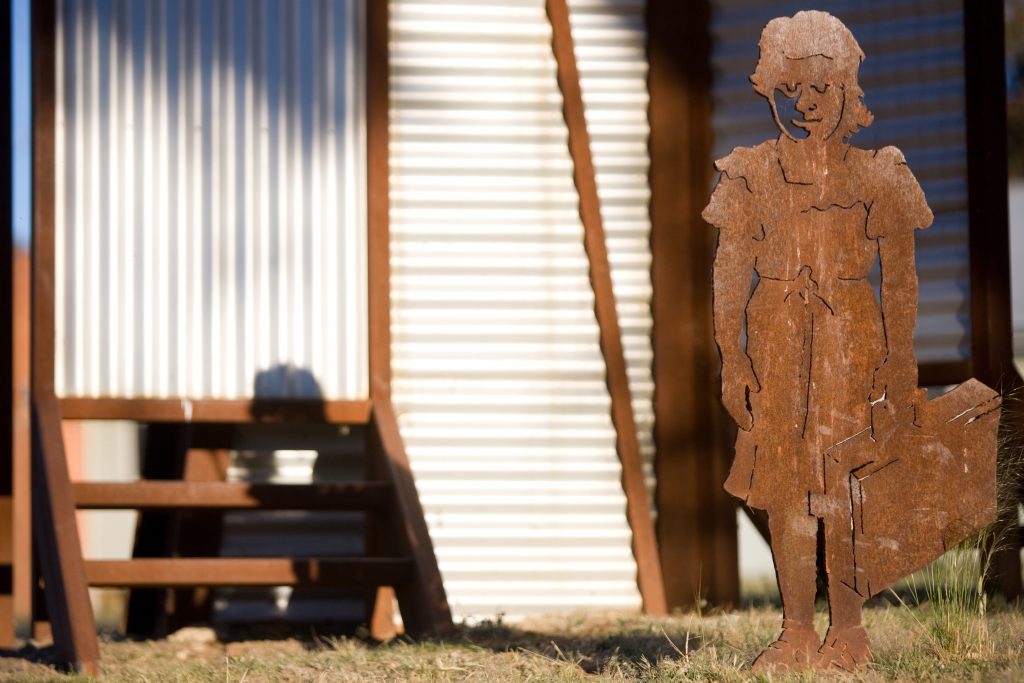 Things to note:
The summer months can be full of fun and adventure. We recommend asking questions and seeking further advice before participating in any activities. Some businesses may require you to sign a waiver or provide personal information before participating in the activities. Other activities may be solely at your own risk. Please stay safe and aware when on holidays and call the individual business or the Visitor Information Centre (1300 252 879) for further information on any activity. The Murray River flows fast and free along our section and should not be compared to experiences further along the river.